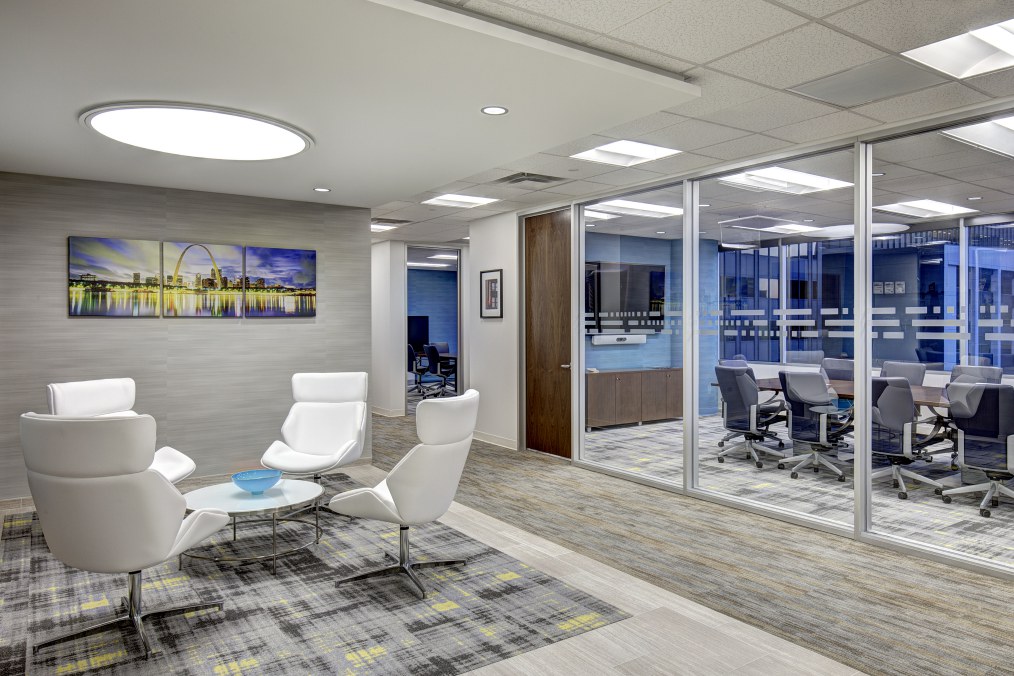 Aligned Studio brings together the technology of construction and the art of design.
About Us.
Aligned Studio is a St. Louis based, full service Architectural and Interior Design firm that performs both local and national work. Our work encompasses projects both large and small from 1,500 sf to 150,000 sf with project types that include Commercial Tenant Improvement, Corporate Interiors, Medical Offices, Retail, Office-Warehouse Renovation, Not for Profit Offices and Facilities and Restaurants as well as new Commercial Buildings, Additions and Renovations.
Who we are.
Micki Wehmeier and Randy Winzen founded Aligned Studio in 2016. Our experience in the Architecture and Design industry, as well as our personal experiences are very similar. Micki and Randy both attended top tier Architecture Schools with five year accredited programs. Micki graduated in 1985 with a Bachelor of Science in Interior Architecture from Kansas State University. Randy also graduated in 1985 with a Bachelor of Architecture from Louisiana State University. We are WBE certified in the State of Missouri, are NCARB Certified and hold architectural licenses in both Missouri and Illinois. Our access to licenses in the other states allows us to complete projects all over the country.
We are both strongly dedicated to our families. Micki and Gary have been married for 25 years and are the parents of two sons. Randy and Cindy have been married for 32 years and have two daughters and a son. All of our children are beginning their professional careers in their particular fields of study.
Yeah, there are differences- craft beer vs Bud Select, hard rock vs, classic rock, the beach vs the mountains, you bet, but those differences are the spice of life, right?!
What we stand for.
At this point of our careers, we decided to take our shared experience and knowledge gathered from over 30 years each in the industry and create a new firm dedicated to creating design that addresses and answers our Client's needs, while always paying attention to their budget.
The things that are important to us- treating people fairly, working hard, on-time delivery, innovative solutions to design constraints as well as sensitivity to budget and code requirements all add up to projects in which our clients can take pride.
We are both hands on small business owners, which means that we are here every day and perform all the work. Your important project will be handled by us from start to finish. We are the ones you will meet with, work with and trust to get the job done.
What can we do for you?
Give us a call at 314.317.0060 or email us at micki@aligned-studio.com or randy@aligned-studio.com and find out!