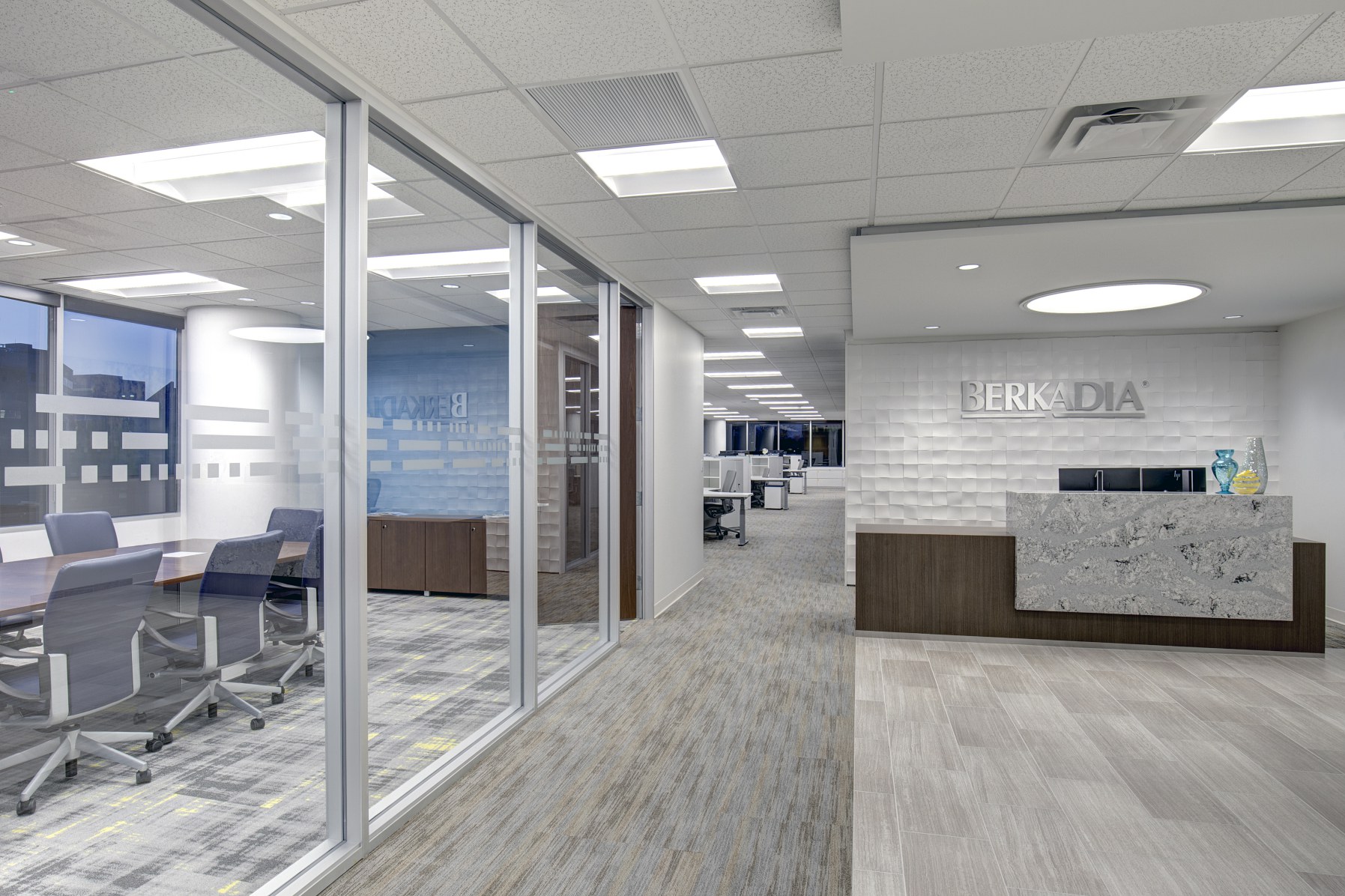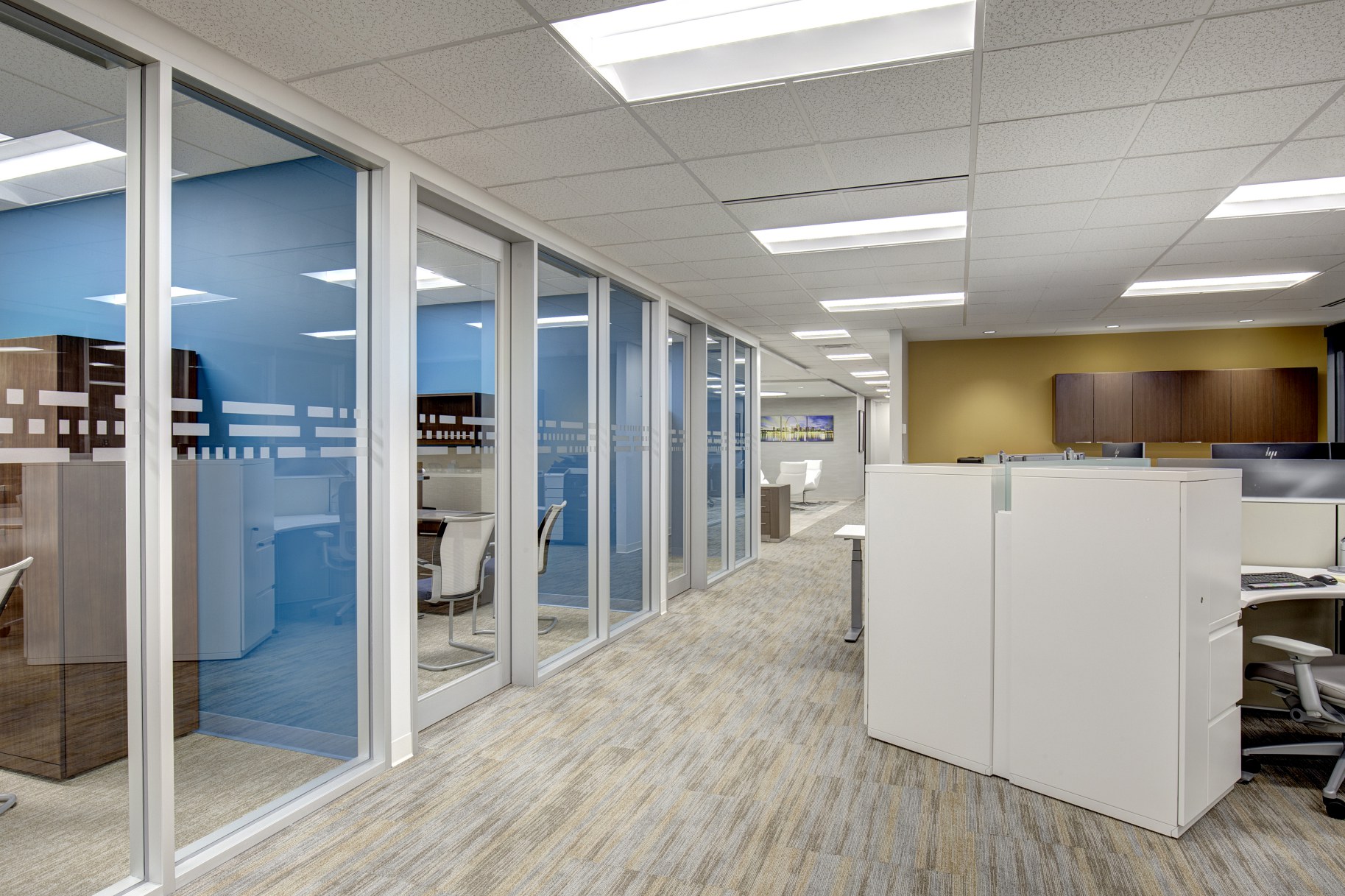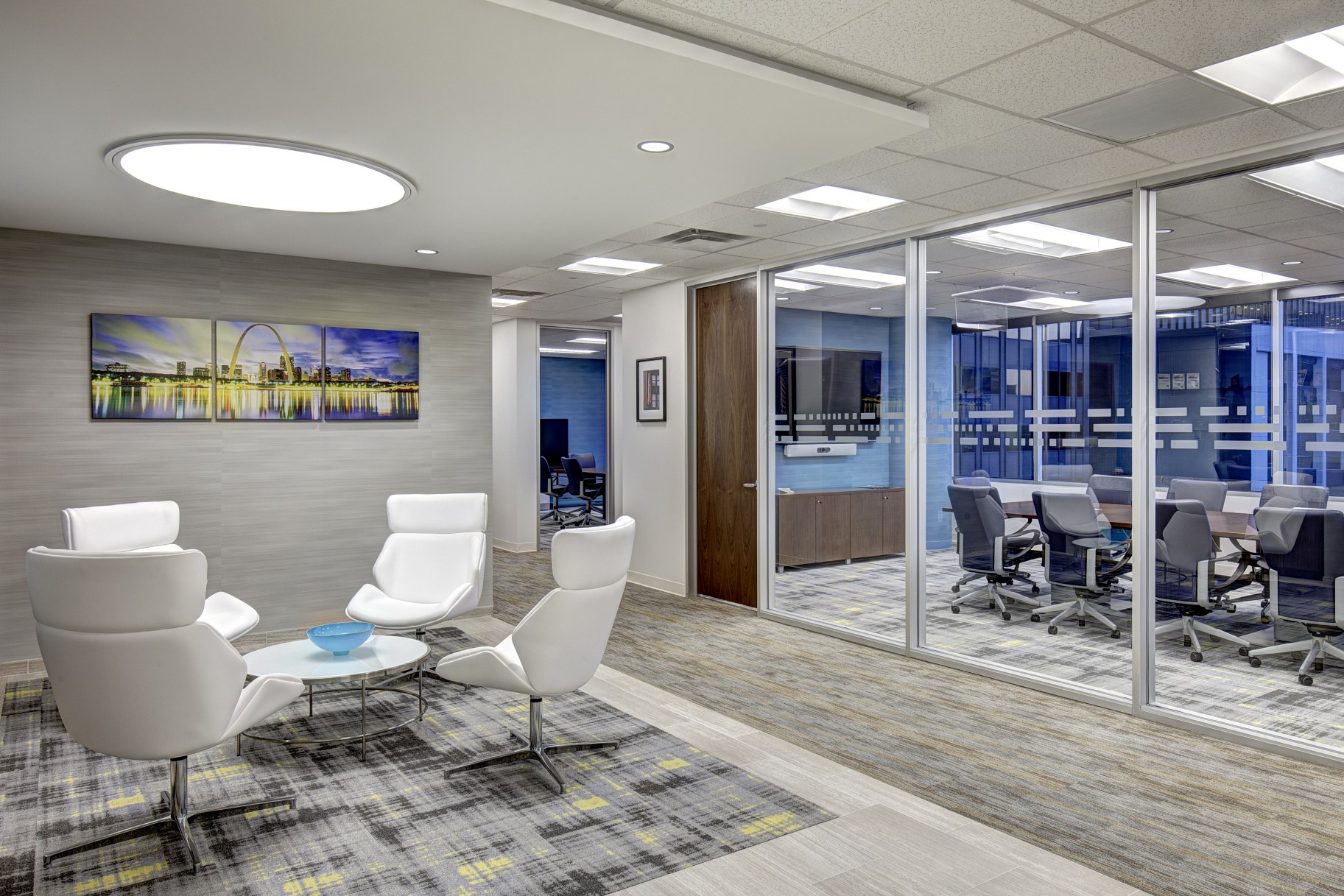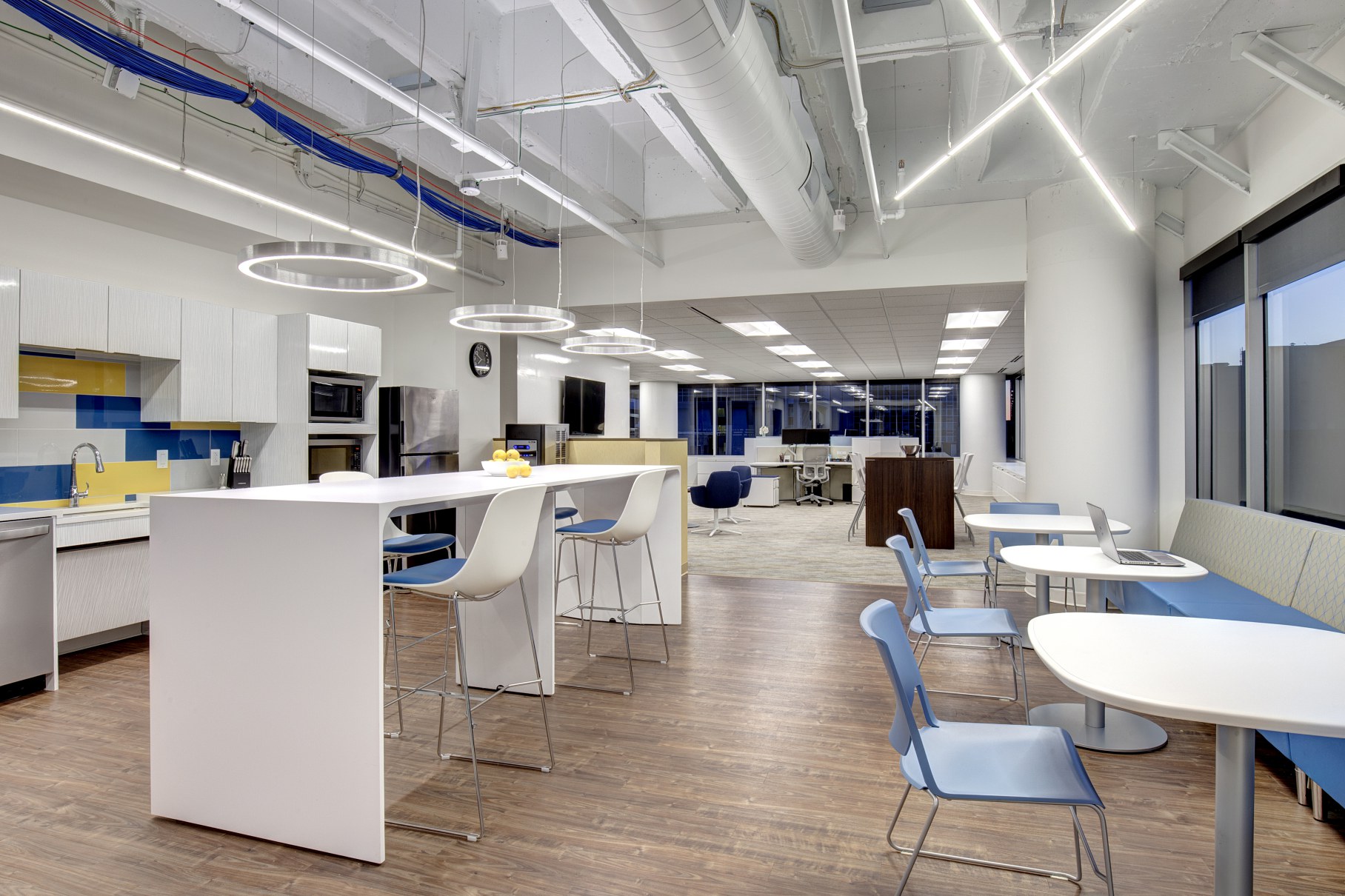 Berkadia
2017-2018 / Commercial
Entering Berkadia's contemporary office suite on the fifth floor of Hanley Corporate Center, a connection to the outdoors is immediately felt by visitors. The full glass conference room offers a direct view to the exterior of the building, allowing plenty of natural light into the space and helps make the reception area seem larger and more open.
The Reception seating is designed with an overhead soffit and specialty lighting to match the treatment over the reception desk. The proximity to the conference room also allows the area to be used as a quick space for a phone call during or between presentations.
Except for the conferencing area at the entry of Berkadia's space, almost all constructed spaces occur on the interior of the space, letting in the views of downtown Clayton throughout the entire suite. The breakroom is no exception. Rather than a typical enclosed room, Berkadia wanted the breakroom to be open to the same views as the rest of the office. Connecting the front and back open office areas, it acts as a link and focal point that is used as an informal meeting area as well as a break area.