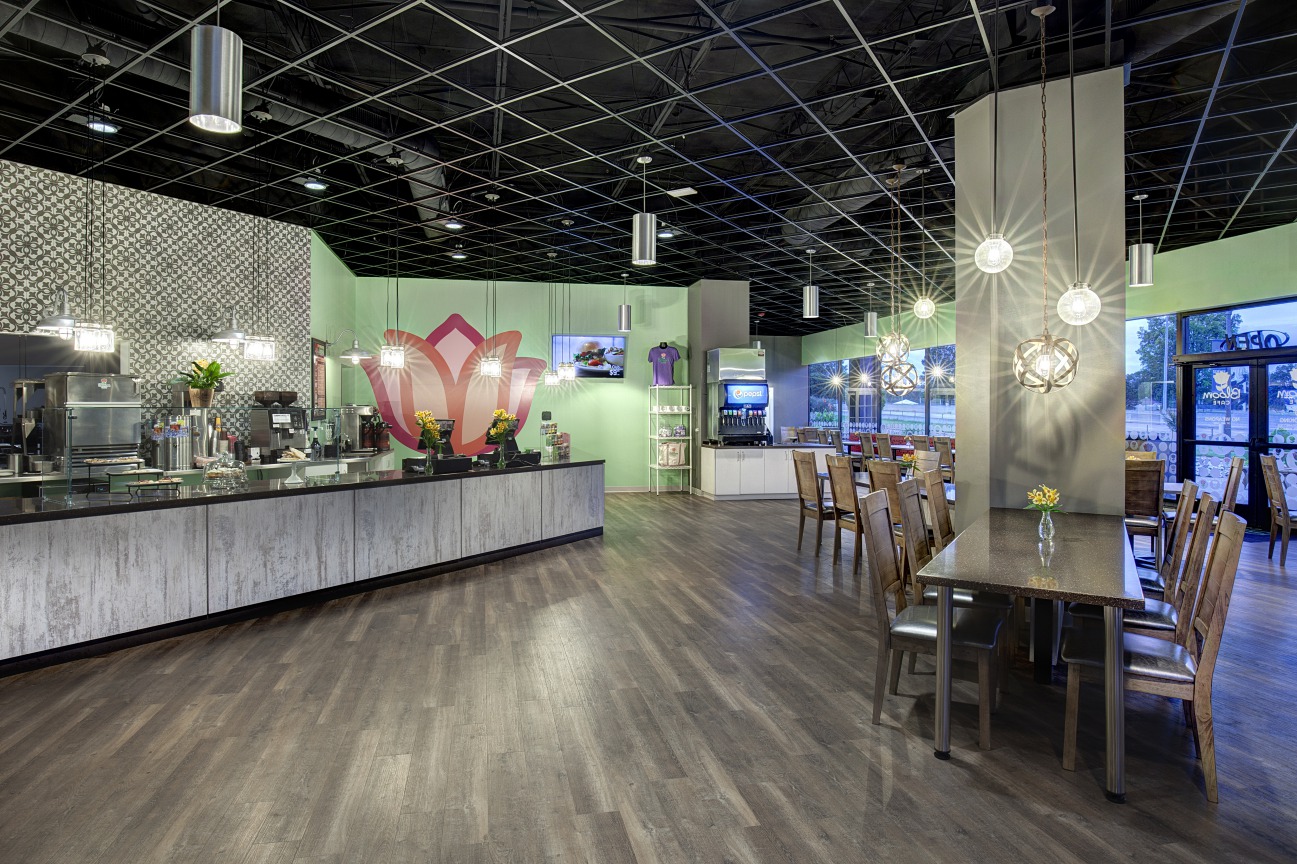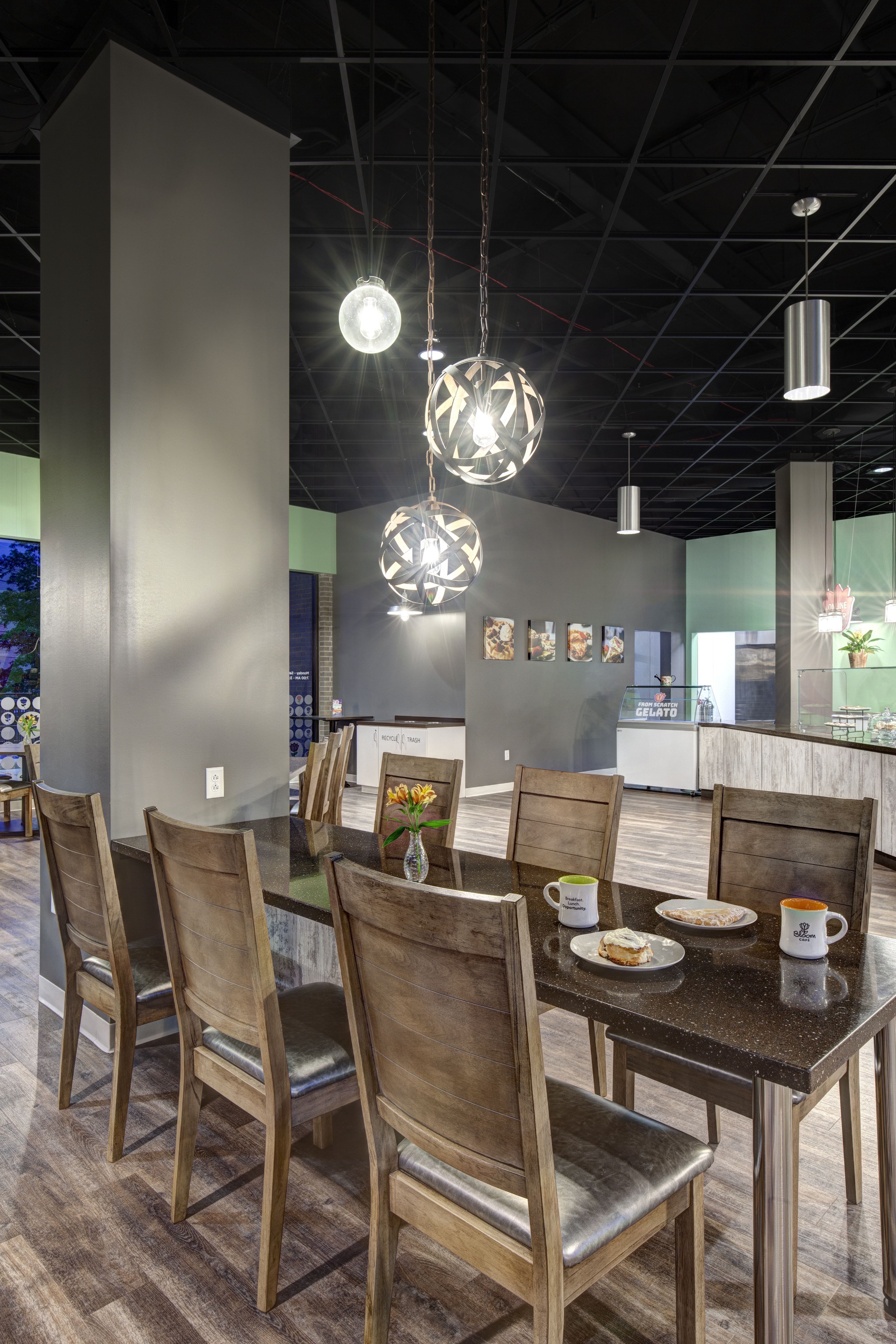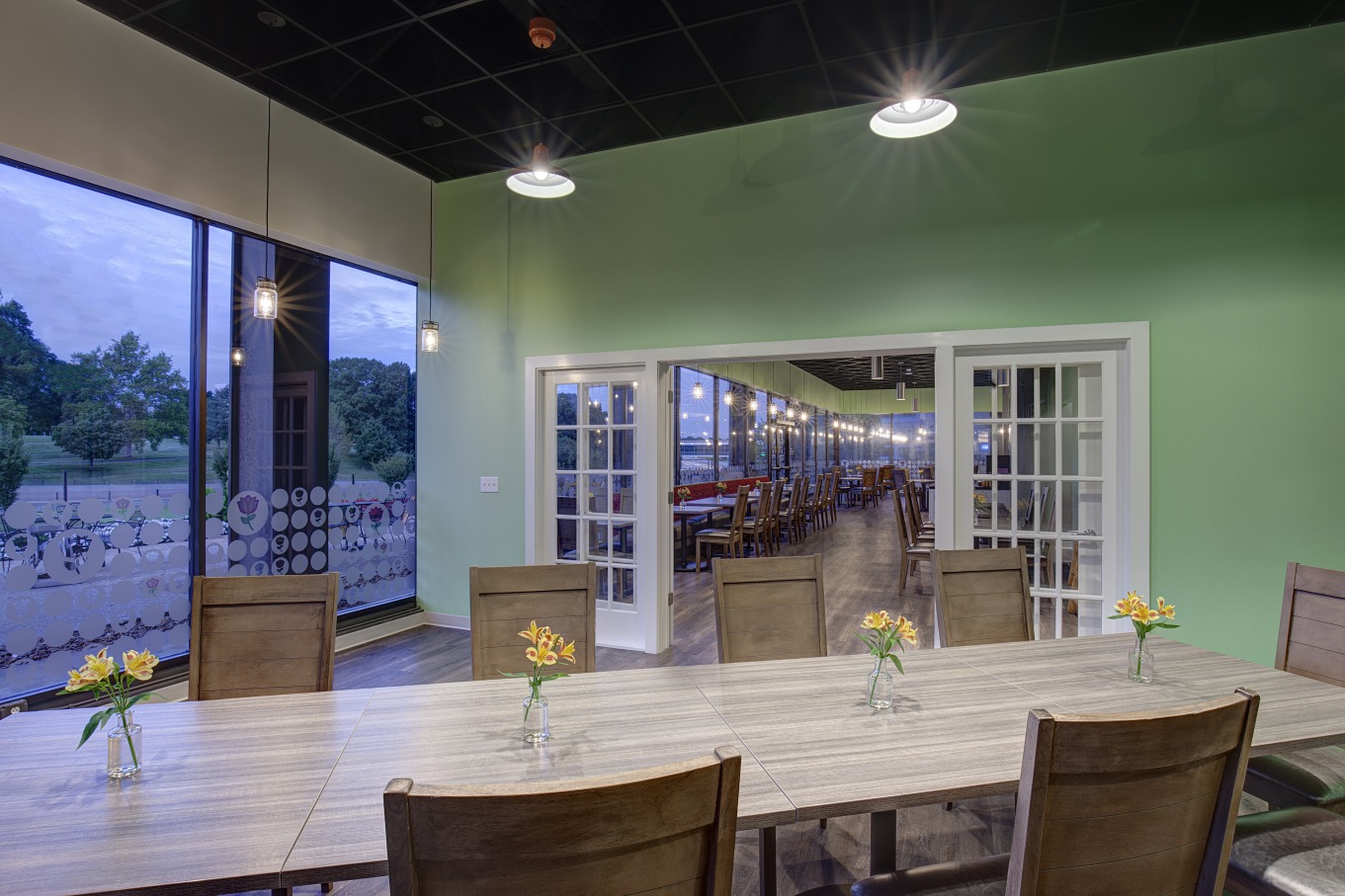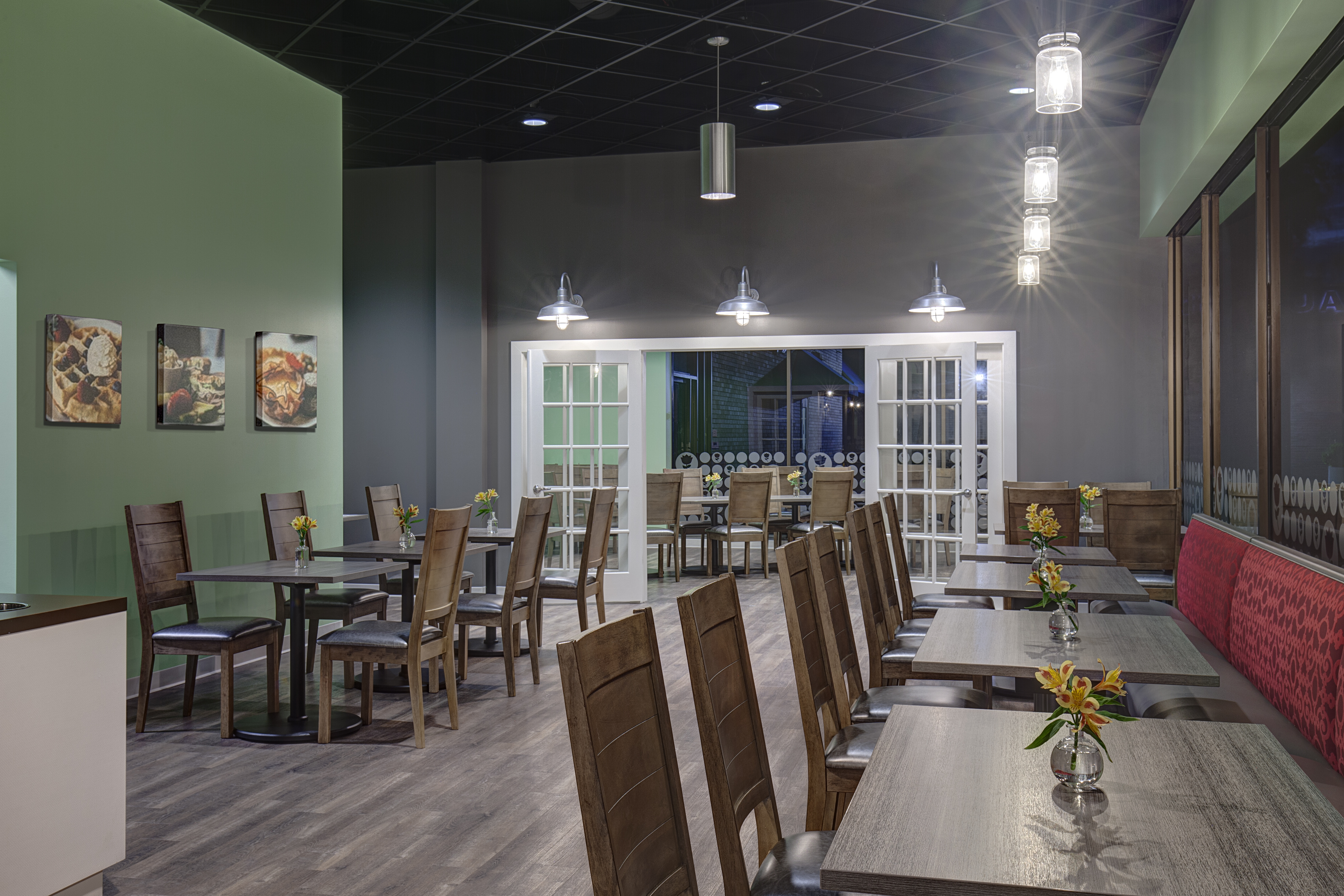 Bloom Cafe
2017-2018 / Commercial
Bloom Café is a social enterprise endeavor developed by Paraquad, St. Louis' leader in helping people with disabilities realize their full potential. As one of the programs developed by Paraquad, Bloom Café offers a training ground for cooks, servers, cash register operators, and restaurant management. The spacious serving and dining areas are designed to allow those with limited mobility a comfortable environment suited to their needs.
Varying types of seating as well as communal tables, banquette seating, and different table sizes add interest and allow for many types of group interactions. Interesting lighting configurations bring intimacy to seating areas and highlight these differences.
High ceilings and warm finishes combine to create an environment that entices people from the neighboring commercial and residential areas to stop in for breakfast and lunch daily.
A private dining room can be reserved for meetings and parties. The views to St Louis' Forest park add to the ambiance of the space.