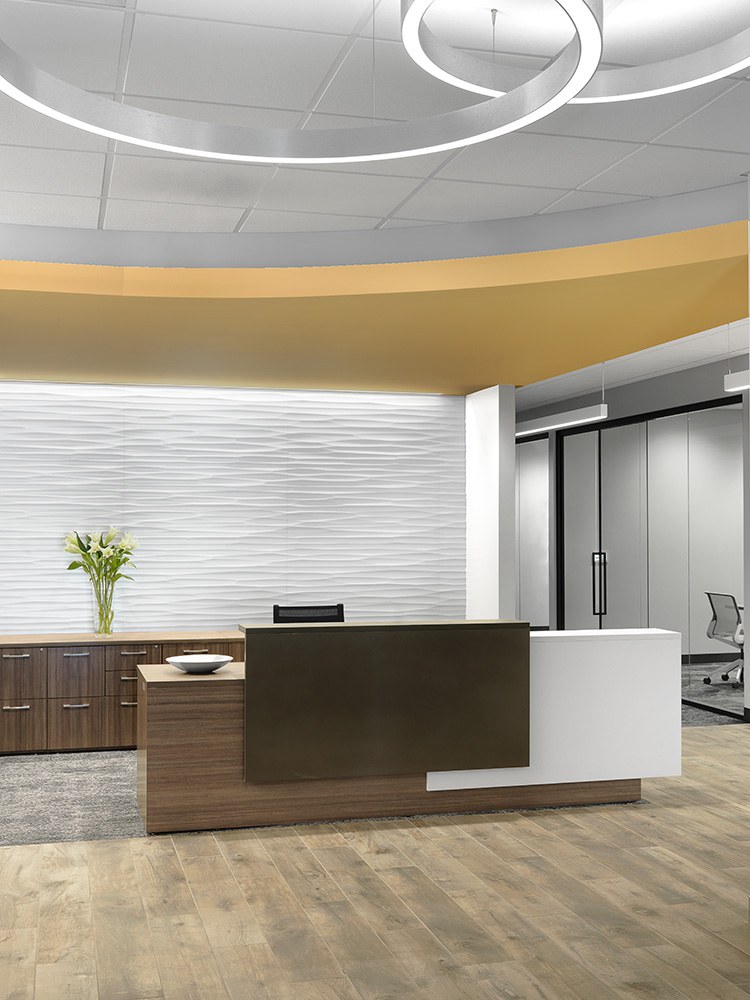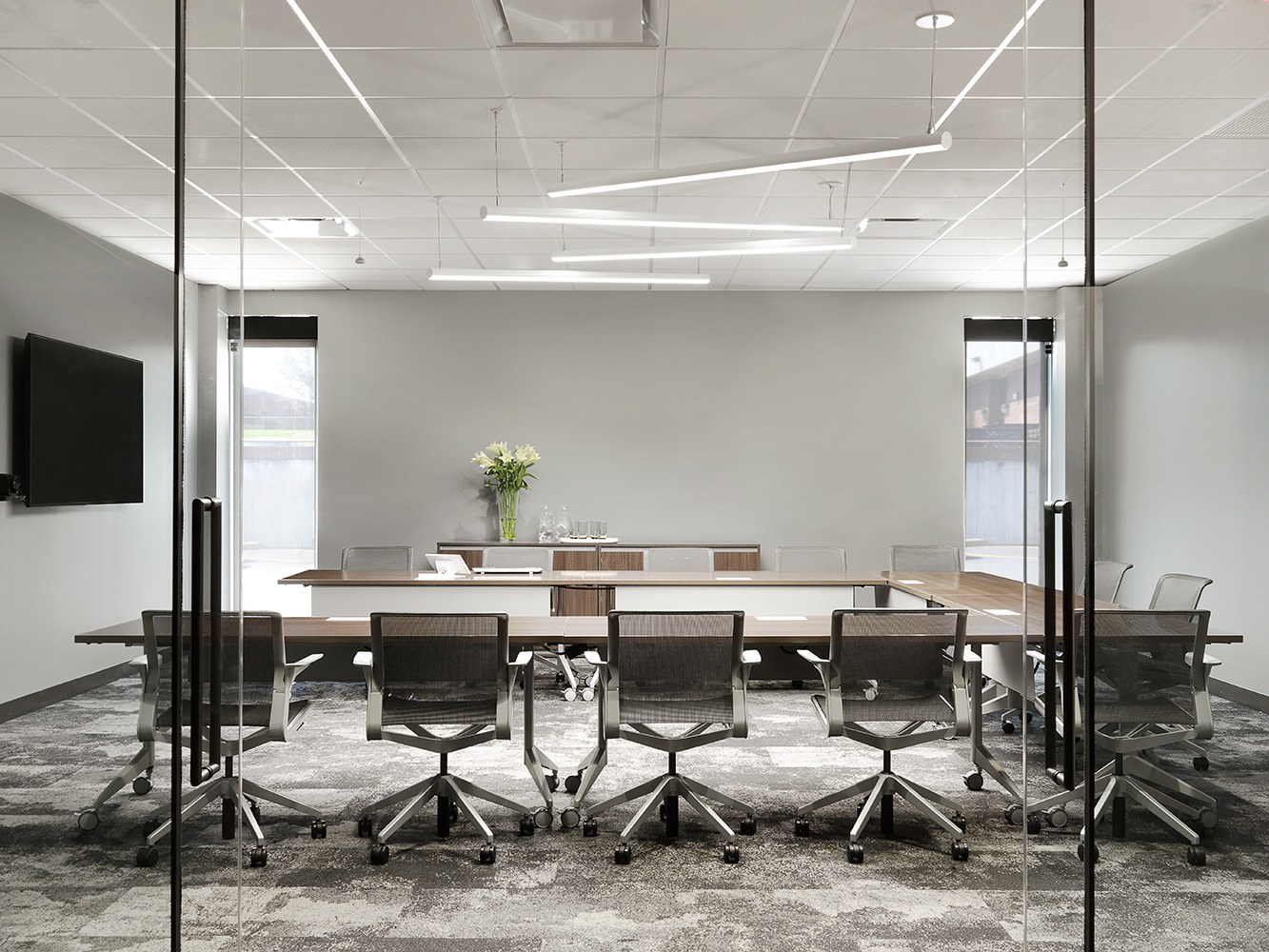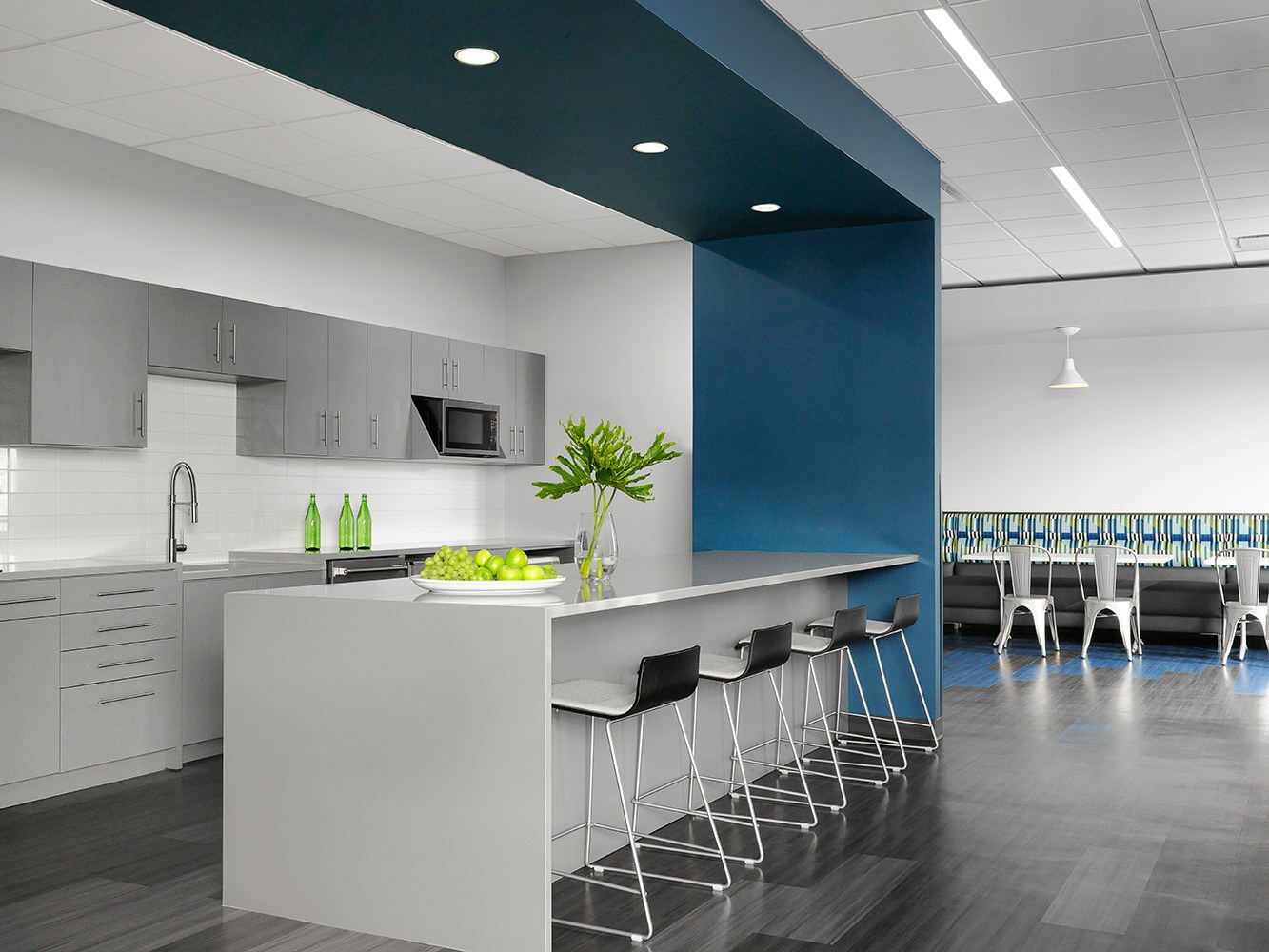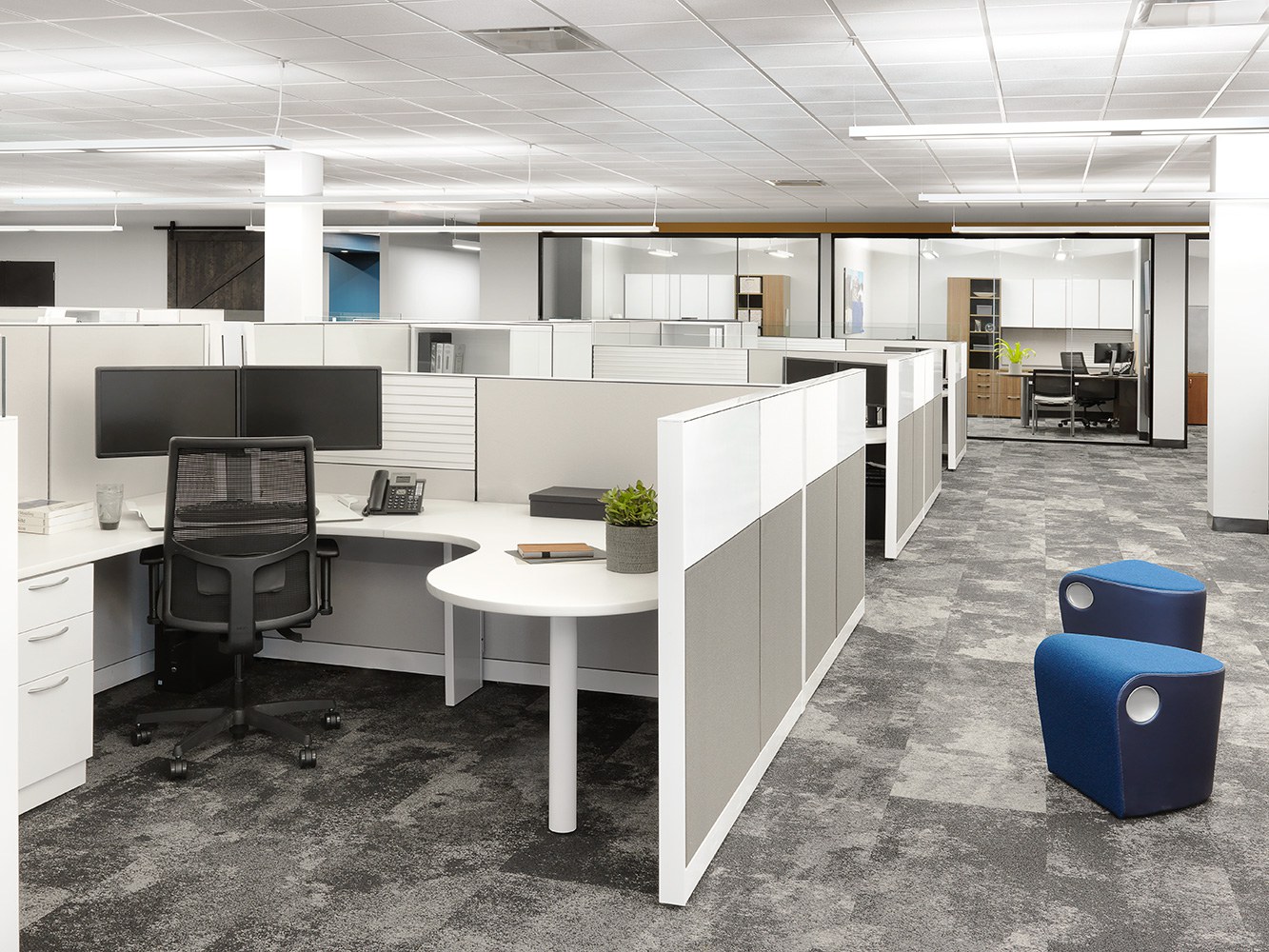 Civil Design
2017-2018 / Commercial
Project done in partnership with O'Toole Design Associates, Inc.
Civil Design's reception desk feels more like a concierge desk, with its low profile and interesting layers of textures and materials. The desk links a coffee/beverage area to the conference suite and waiting area to create a welcoming introduction to the rest of this contemporary space.
The Large Conference room allows for flexibility using modular tables. The full glass sliding doors connect the room to the waiting area in order to accommodate larger groups for informal gatherings.
More than a Breakroom, this area is the heart of the office. Varying types of seating arrangements entice staff to use the Breakroom for teaming sessions, quiet study areas, and impromptu meetings, as well as a sweet spot to grab a cup of coffee or lunch.
Large modular workstations were designed to accommodate drawing review by the company's engineering professionals, with corner worksurfaces that enhance the use of dual monitors. Moveable soft seating elements can be pulled into any workstation when teaming is required, or can be used for a quick sit-down as needed.