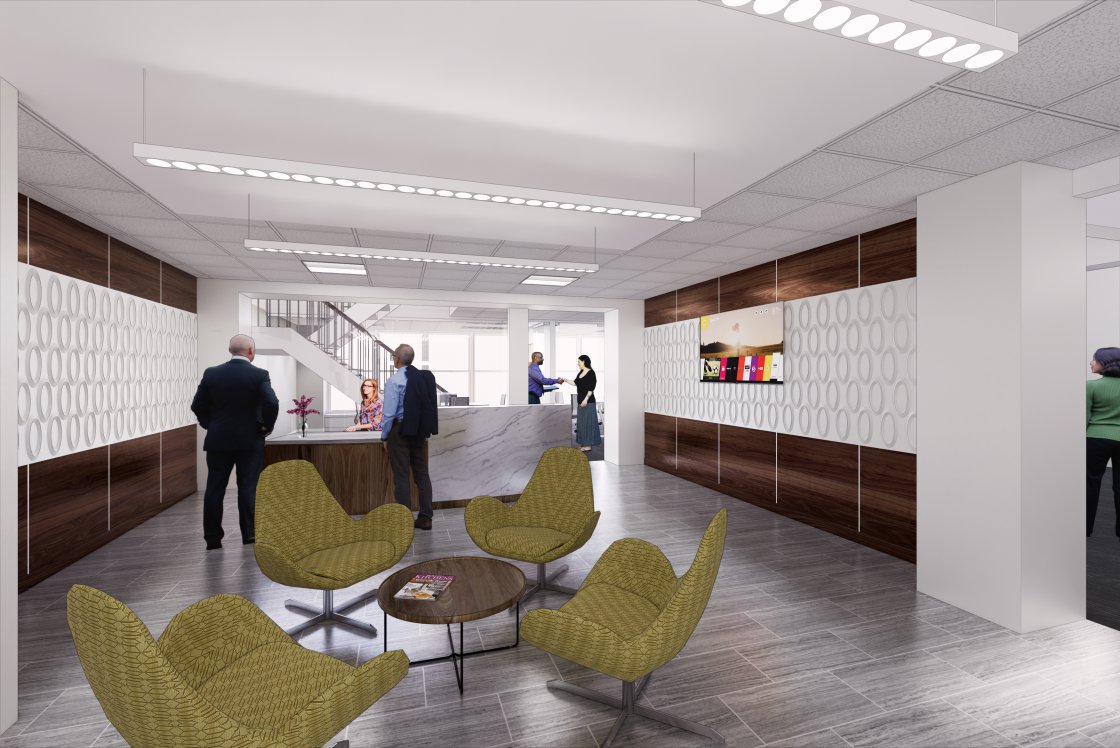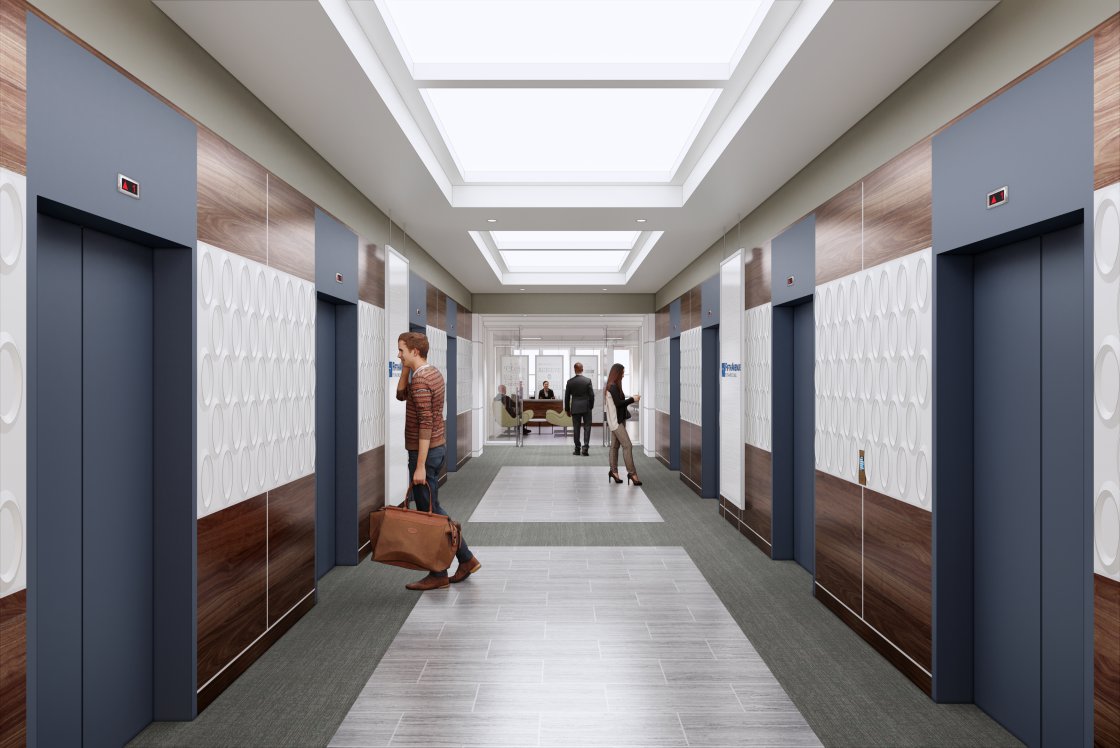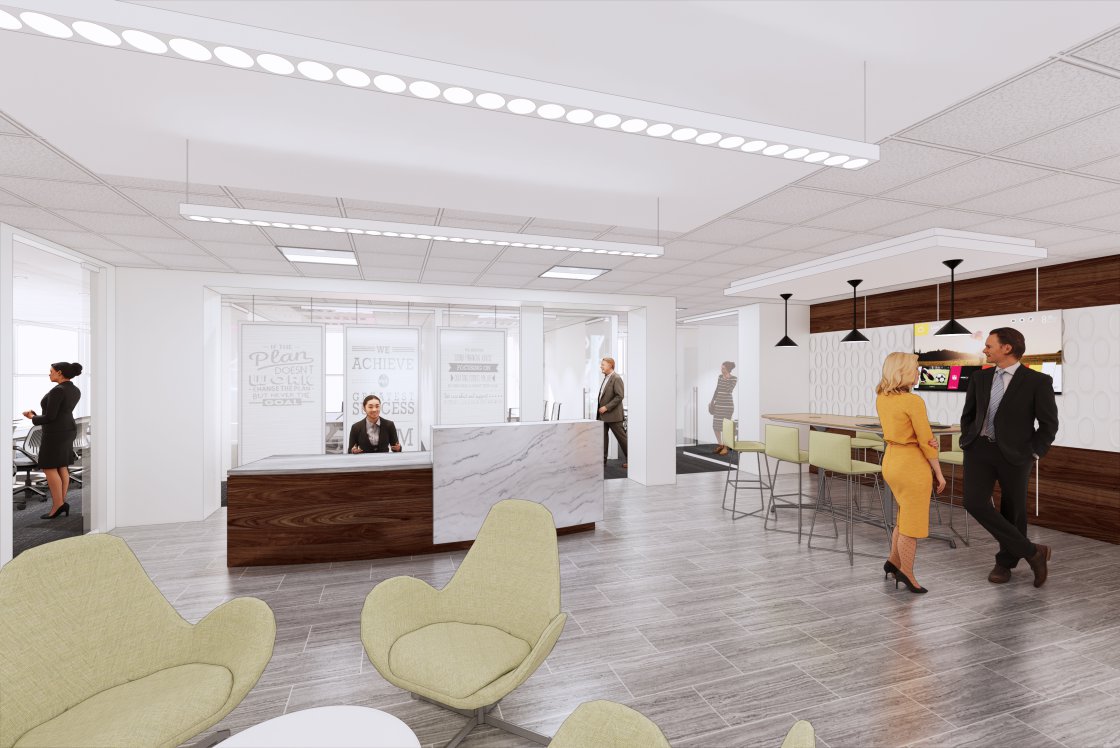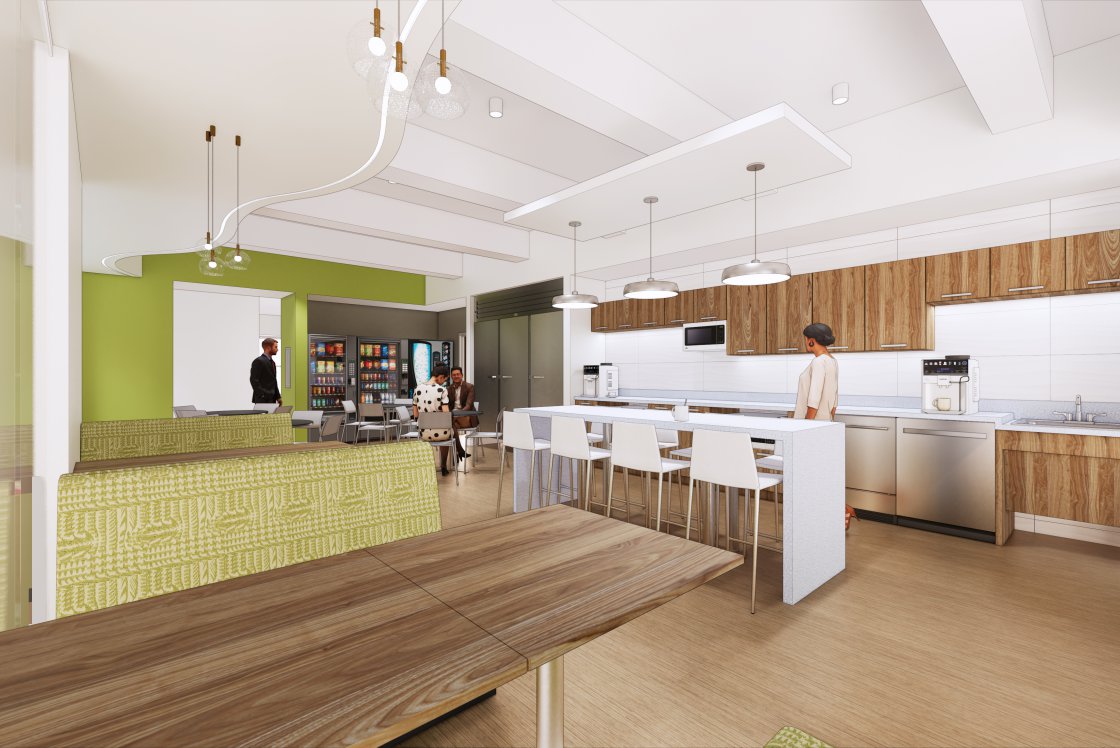 In Progress Commercial Space
2019 / Commercial
We are currently working on a space for a multi-floor corporate user. The space will feature an open connecting stair, conferencing suite, open break areas, and glass fronts on offices to enhance daylighting the open office areas.
Contemporary finishes such as glass, white quartz, bright colors, and textured warm grey flooring, mixed with warm wood tones make the office bright and engaging. Low-height workstations with sit/stand desks offer comfort while enhancing communication between staff members.
We are looking forward to seeing the completed space in early 2020!